The new ECB report on the access to finance of SMEs in Europe is out. It depicts the usual bleak scenario, albeit slightly improved on average, vastly different across countries of the euro area.
The most striking feature? The report usually asks small and large firms what their largest problem is right now. It has always been only one: not competition, not finance, not labor costs, not regulation. The lack of clients, i.e. demand (internal demand one would dare to say).
However never had it been so high for large firms.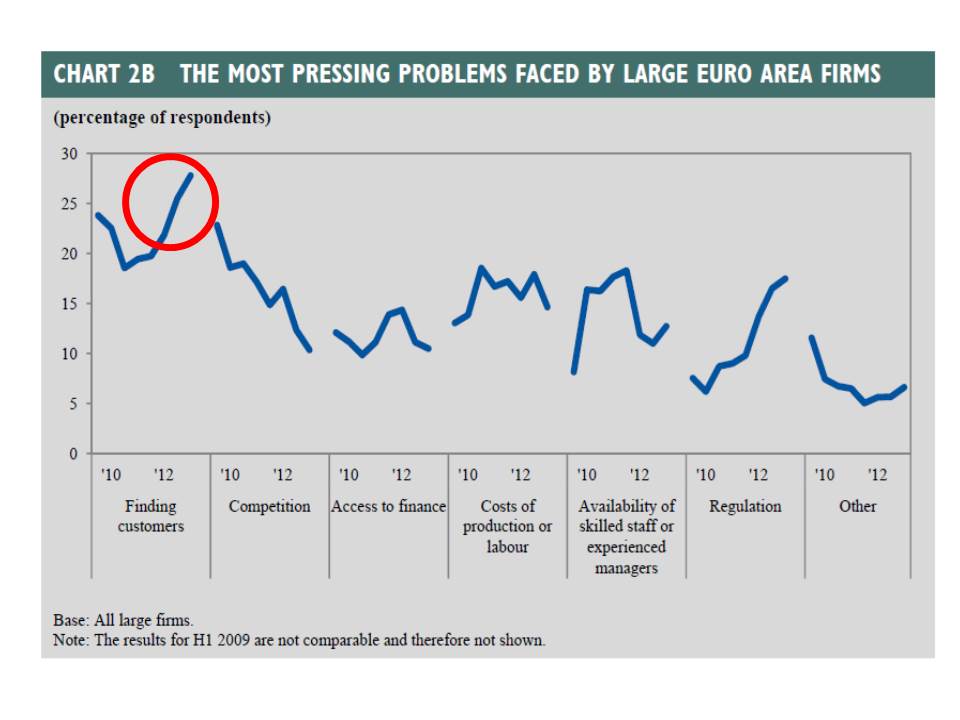 One wonders why European institutions are oblivious to the problems of firms and do not react by instilling the only solution to this crisis in the economy: more public spending through procurement, in deficit in the North, financed by cuts in public waste in the South.
Instead one has to read the delirious recommendations of the EC to, for example, Italy: your debt-GDP ratio is too high because of low GDP, thus please do more austerity to fix it, with no seemingly rational understanding that austerity will drive the debt-GDP ratio even higher.