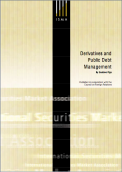 Derivatives and Public Debt Management
PDF
Economics of Public Procurement
ISBN: 978-0-230-52086-8 | ISBN10: 0-230-52086-3
Publication Date: May 2007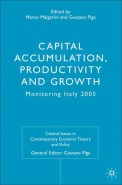 Capital Accumulation, Productivity and Growth
ISBN-10: 1403987505 | ISBN-13: 978-1403987501
Publication Date: February 2006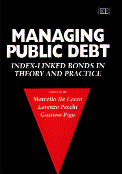 Managing Public Debt
ISBN-10: 1858984912 | ISBN-13: 978-1858984919
Publication Date: April 1997
1. 2011 "Corruption, growth and ethnolinguistic fractionalization: a theoretical model" with Roy Cerqueti and Raffaella Coppier. Journal of Economics, forthcoming.
2. 2007 "Transparency in the European Bond Market", Transition Studies Review n. 45, with Paolo Paesani.
3. 2005 "On the Sources of the Inflation Bias and Output Variability", Scottish Journal of Political Economy, vol.52, September 2005.
4. 2004 "The Term Structure of Interest Rates and the Government's Choice of Debt Maturity: a Note", with Giorgio Valente, Finance Letters, April.
5. 2001 "Do Governments Use Financial Derivatives Appropriately?" International Finance, Vol. 4, n. 2, Summer 2001.
6. 1999 "The Politics of Index-Linked Bonds", with Lorenzo Pecchi, Economics and Politics, July 1999, 11:2, 201-212.
7. 1999 "Dependent and Accountable: Evidence from the Modern Theory of Central Banking", Journal of Economic Surveys, Special Issue in Political Economy, December 2000, 563-596 and in Issues in New Political Economy, ed. by Stuart Sayer, Blackwell Publisher.
8. 1999 "Forward to the Swedish Guidelines on Public Debt Management", Rivista Italiana degli Economisti, 1999, n.1, 137-141.
9. 1997 "In Search of an Independent Province for the Treasuries: How Should Public Debt be Managed?", Journal of Economics and Business, 1998; 50: 257-275.
10. 6.96 "Budget Rules versus Budget Flexibility: a Political Equilibrium Approach," Economic Notes, n. 2.
11. Spring 1995 "Does Debt Management Matter? A Market-Oriented Response from the Italian Case", with Lorenzo Pecchi, Economic and Financial Review.
12. 11.90 "Asymmetric Information and the Credit Crisis to LDC's", Rivista di Politica Economica.
2007 "The Italian Participation to the World Bank-financed tenders", coordinator and co-author with Luca Bandiera of a report published by the Italian Ministry of the Economy, the Italian Ministry of Foreign Trade and the Italian Foreign Trade Institute, after working at World Bank headquarters during the year.
2007 Euro Debt Primary Market Report
with Michele Bagella, Andrea Coppola and Riccardo Pacini, a Unicredit-Tor Vergata publication
2000 "Public Debt Management, Challenges and Prospects in the EMU" with Alessandro Missale, in Fiscal Policy Imbalances, the Monetary Transmission Mechanism and Prudential Supervision: Issues Facing Europe's Central Bankers, CEPR, London.
1999 EMU and Public Debt Management: One Money, One Debt?, with Carlo Favero and Alessandro Missale, Policy Report n.3, CEPR.
6.96 "Debt Management in Italy in the '90′s"
Centro Europa Ricerche (CER) report n. 2, 1996.
"A fighting chance against corruption in public procurement?", in International Handbook on the Economics of Corruption, Volume Two, Edited by Susan Rose-Ackerman and Tina Søreide, Edward Elgar, Cheltenham Glos, 2011. Download PDF
2006 "Introduction" with Nicola Dimitri and Giancarlo Spagnolo; "The Variety of Procurement Practice: Evidence from Public Procurement" with Laura Carpineti and Matteo Zanza, "Fostering Participation" with Gianluigi Albano, Nicola Dimitri and Isabelle Perrigne, "When Should Procurement be Centralized" with Nicola Dimitri and Federico Dini. All chapters in Handbook of Procurement, edited by Nicola Dimitri, Gustavo Piga and Giancarlo Spagnolo, Cambridge University Press.
2006 Benchmarking European Public Procurement Practices: Purchasing of Fix-Line Telephone Services and Paper for Printers" with Laura Carpineti and Matteo Zanza, in Advancing Public Procurement: Practices, Innovation and Knowledge-Sharing PrAcademic Press.
2006 "Why do Transparent Public Procurement and Corruption Go Hand in Hand?" with Raffaella Coppier, in "Economics of Public Procurement", a book edited by Gustavo Piga and Khi V. Thai, Palgrave-Macmillan Publisher.
2004 "Euro Public Debt Management", with Stefano Scalera, in Monetary Policy and Monetary Institutions, edited by Giorgio Di Giorgio and Fabio Neri, LUISS University Press.
2004 "Parallel Monies, Parallel Debt: Lessons from the EMU and Options for the New EU Members" with Giorgio Basevi and Lorenzo Pecchi, in Monetary Union in Europe: Historical Perspectives and Prospects for the Future, edited by Peter Birch, Djøf Publishing, Copenhagen.
2004 "An Exploratory Analysis of Public Procurement Practices in Europe" with Matteo Zanza, in Challenges in Public Procurement: an International Perspective, edited by Kvi Thai et al., PrAcademics Press, Fort Lauderdale.
1997 "Who's Afraid of Index-Linked Bonds?", with Lorenzo Pecchi, in Managing Public Debt: Index-Linked Bonds in Theory and in Practice, edited by Marcello De Cecco, Lorenzo Pecchi and Gustavo Piga, Cheltenham Glos: Edward Elgar.
1996 "Distributive Equity and Economic Efficiency: Trade-off and Synergy" with Mario Baldassarri, in Equity, Efficiency and Growth, edited by Mario Baldassarri, Luigi Paganetto and E.S. Phelps published by Macmillan Press Ltd./St. Martin's Press, 1996.
1994 "Understanding the High Interest Rates on Italian Government Securities," with Alberto Giovannini.
Published in Bond Markets, Treasury and Debt Management – The Italian Case, ed. by V. Conti, R. Hamaui and H.M. Scobie, London: Chatman and Hall.
1993 "An Attempt to Model a 'Tobin-Modigliani' Approach to Savings," with M. Baldassarri, P. De Santis and G. Moscarini. Published in World Saving, Prosperity and Growth, ed. by M. Baldassarri, L. Paganetto and E.S. Phelps, MacMillan Press.