"Syntgama" is a Greek word for "constitution". Syntagma Square, lies in front of the Greek Parliament.
A 77-year-old Greek man has committed suicide in central Athens in Syntagma Square, shooting himself with a handgun in apparent financial desperation. The man took his life behind a big tree, which concealed him from most eyes. A suicide note has been been found on the old man. Here is the text: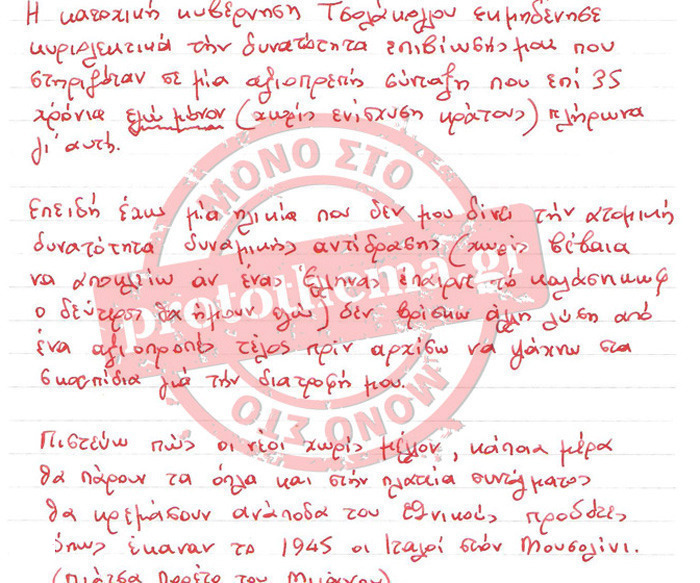 "The Tsolakoglou government has annihilated all traces for my survival, which was based on a very dignified pension that I alone paid for 35 years with no help from the state. And since my advanced age does not allow me a way of dynamically reacting (although if a fellow Greek were to grab a Kalashnikov, I would be right behind him), I see no other solution than this dignified end to my life, so I don't find myself fishing through garbage cans for my sustenance. I believe that young people with no future, will one day take up arms and hang the traitors of this country at Syntagma Square, just like the Italians did to Mussolini in 1945"
Georgios Tsolakoglou headed the Greek collaborationist government during the German occupation of Greece in the Second World War.The note has been widely regarded as drawing a parallel between Lucas Papademos' current collaborationist government and Tsolakoglou's regime because of the economic crisis in the country. (Source: The Athens News).