There is a growing movement to recognize to Germany its due share in alleviating the burden for crisis-ridden countries like Greece, Ireland, Portugal and Spain.
Indeed, Germany is the one that has set aside in guarantees the most for those 4 countries: 113 billion euro over the 377 granted so far (233 of which to Greece).
Italy only 75.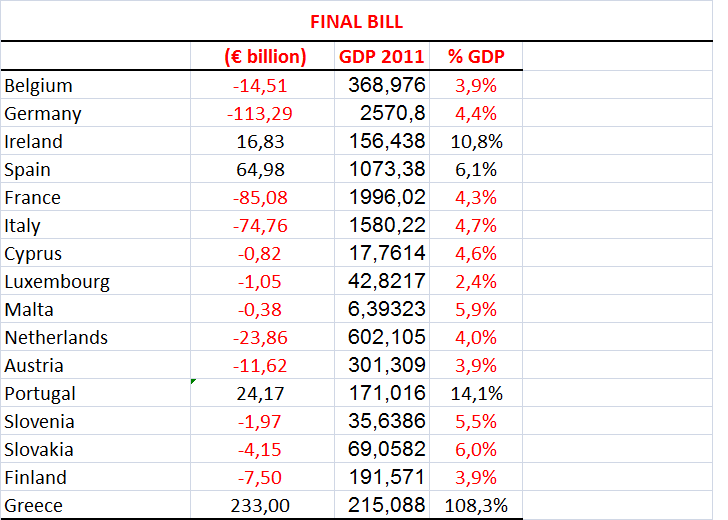 Actually, I take it back. Let me show you that I have learned my lesson well from the burocratic members of the European Commission. A debt is not a debt if not calculated as a share of GDP, the capacity to repay of a debtor. A gift is not a gift if not calculated in terms of the capacity of making presents of that generous donor, again its GDP.
So if I look at gifts as a share of GDP, I see that it is Malta and Slovakia that turn out to be the most generous countries, giving almost 6% of their GDP to crisis countries.
Germany 4.4%.
Italy 4.7%.
I found this quote, related to generosity: "la générosité n'est qu'une indifférence  qui se donne des airs". Generosity is nothing but bloated indifference. Not always true, but fitting.
Thanks to Alejandro.