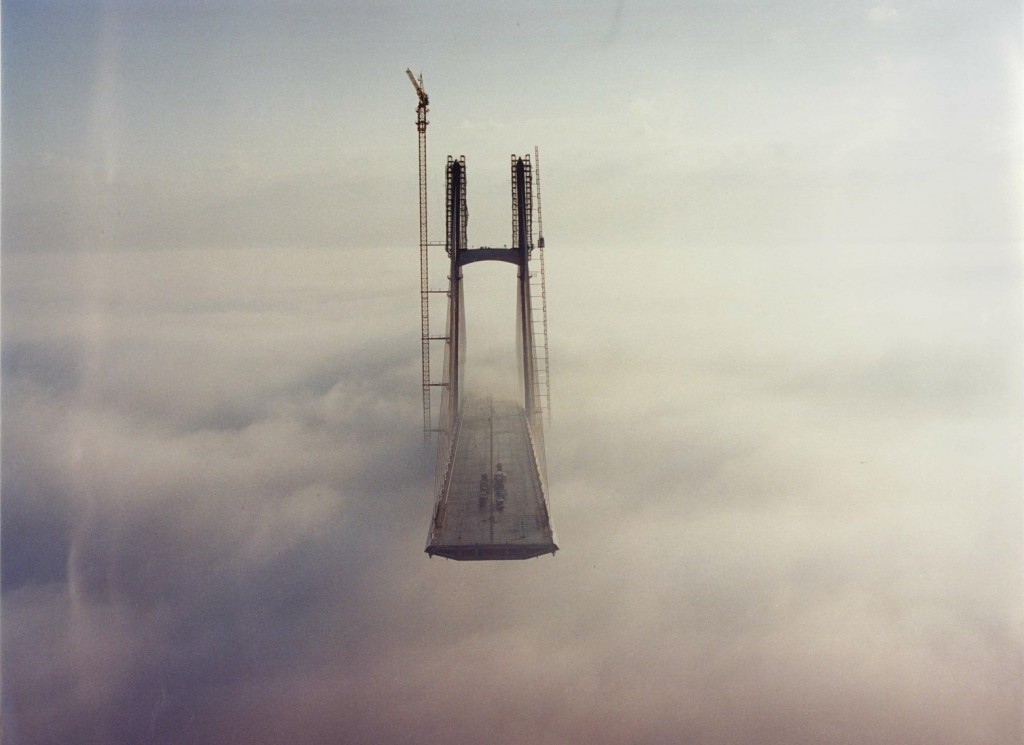 So  M. Hollande has yet to come into power in France and his agenda is already dictated, obviously by those that are scared by his pseudo-Keynesian agenda on larger public spending. The latest (of the several) quotes:
Spending on infrastructure – "shovel-ready" projects, as President Barack Obama has called them – is, of course, a standard Keynesian solution for an economy that is caught in a downward recessionary spiral. Under normal circumstances, such spending might be a great idea. In Europe, however, there are plenty of reasons to be skeptical. … calls for Europe to spend its way out of debt are an illusion. There is, of  course, scope for argument about the pace of deficit reduction. But in a  highly-taxed, highly-regulated, highly-indebted continent like Europe, more  state-funded public works would simply build another road to nowhere.
Well, let's see what happened in the only episode of roads and bridges going to (nowhere? everywhere?) during the latest recession. That might constitute more objective evidence.
Enter Messers Leduc and Wilson of the Federal Reserve Board of San Francisco, who have just published in the NBER Macroeconomics annual (thank you to Fausto Panunzi for pointing it to me) a study where they measure – through a novel and rigorous approach - the impact on GDP of US  highway state public spending (federally funded) in this last decade. They find the following:
a)    first, there is a positive and significant contemporaneous impact. This effect is particularly noteworthy given the view by many that infrastructure spending is ill-suited to provide short-run stimulus because of long implementation delays.
b)    second, after this initial impact fades, (they) find a larger second-round effect around six to eight years out. Yet, there appears to be no permanent effect as GDP is back to its pre-shock level by ten  years out.
c)     the multipliers that (they) calculate … are large, roughly 3 on impact and even larger 6-8 years out. For 1 euro spent 3 euro of GDP in the short run.
d)    the results point to a possible productivity effect of improved highway infrastructure… the new highway capital triggers higher productivity in transportation-intensive sectors, reducing goods prices and boosting demand. Ultimately, the increase in economic activity raises state tax revenues and increases state government spending as a result.
e)    the initial impact of highway spending shocks are much larger when they occur in state-years experiencing a recession.
f)      What about Obama' 2009 Recovery and Reconstruction apportioned funds? (They) find that both the contemporaneous and the year ahead effects on GDP were significantly higher from highway shocks in 2009 than the average effect over the 1993-2010 sample.
So. Bridges don't go nowhere, they are bound to help going somewhere. Especially in a recession, especially immediately. Somewhere nice.
Can a large maintenance program for Europe's infrastructure be anticipated with respect to its planned schedule? Sure it can.
Then do it. It will help the euro area recover growth and consensus before it is too late. Before being named the "currency that went nowhere".