Last night Pepe Guardiola, this elegant man with a gentle smile that led his soccer team – Barcelona -to immense success and irresistible powerplay, has left.
He was celebrated at the end of the last home game by a never-ending standing ovation and was finally surrounded by his people. All his people: the players, the crowd, the Catalans. And they danced all together, in midfield, the sardana.
Yes, a sardana.
A dance open to everybody, believed to have been invented in Greece. Forbidden during fascism, symbol of pride and identity for Catalunya. People dance in a circle doing steps that are not hard but need to be precise: a small hesitation puts into jeopardy the perfect execution of the dance. The circle gets larger and larger and when it becomes very large it subdivides into many circles that dance contemporaneously, in harmony.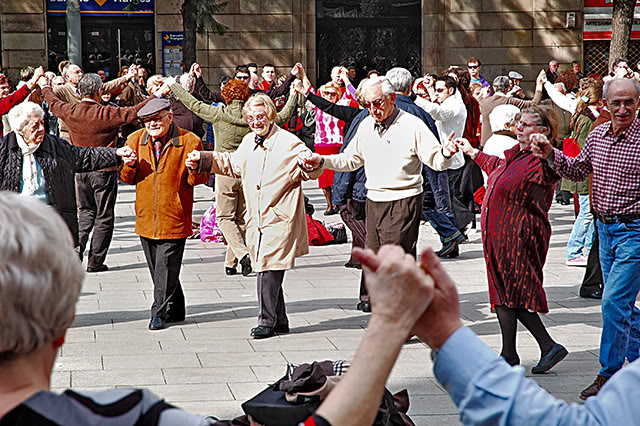 It is a spiritual dance of freedom, that wants to unite the people. Different people, from different races or social backgrounds, dance together, united, raising toward the sky their hands. The sole goal is to show the pride of being from Catalunya, to belong, no matter what the differences among them.
Today is Sunday, May 6th 2012. An important Election day.
And Europe, if we want it, will start dancing – united and proud, with no hesitation - its sardana.