Happy New Year to All. Last night less fireworks than usual for a country like Italy. But I was stricken more by the introduction in the "end of the year partying" of a new innovative product: the Lantern. My ignorance: I did not know it existed.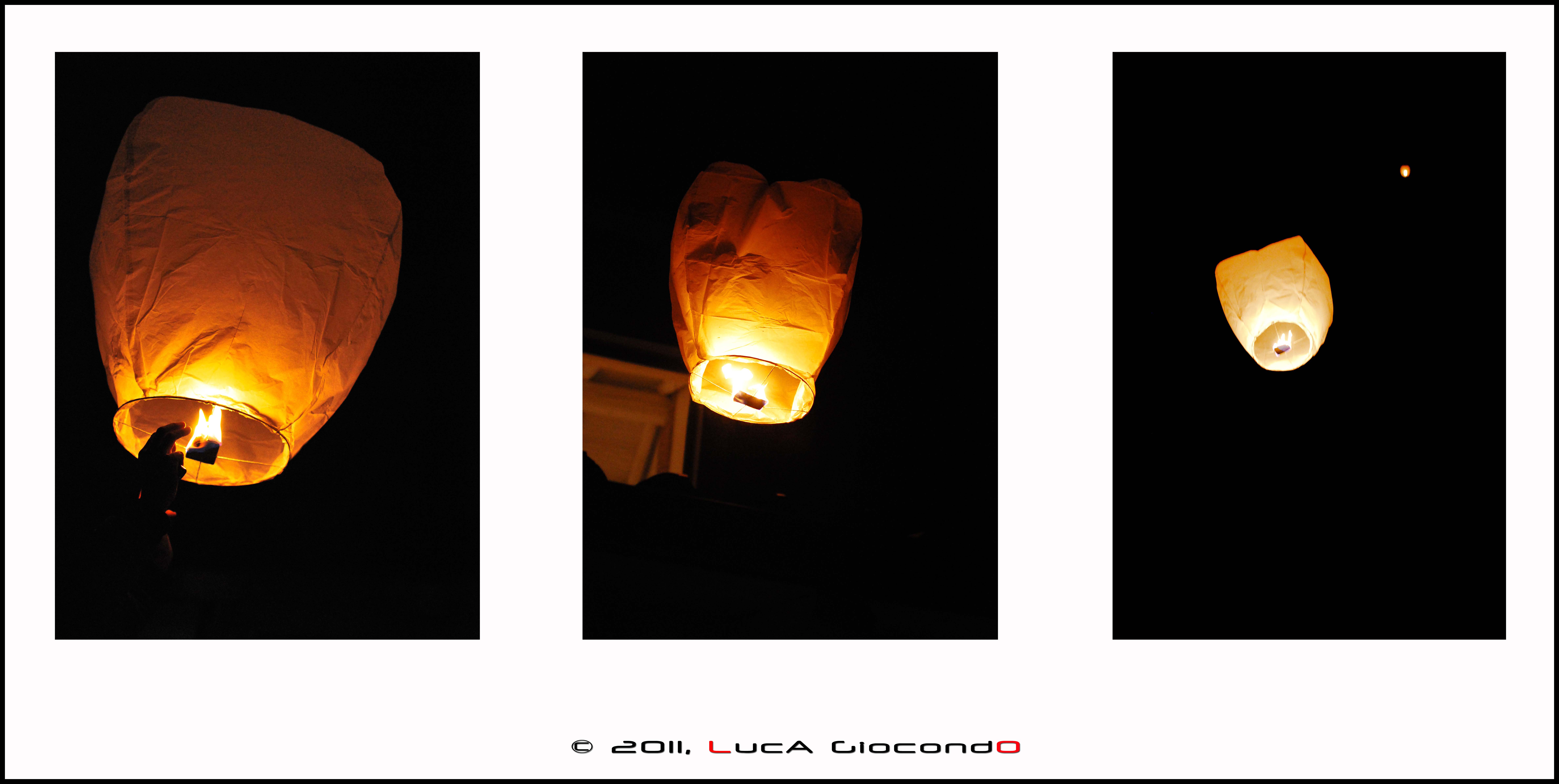 You can see one thanks to the beautiful pictures of Luca Giocondo, Turin.
It did not replace fireworks, still the dominant tool to exorcise the fear of the unknown future, but it gave a relevant touch to this New Year. It looks sober. But it flies high, gently and steadily, putting a light into the unknown. We only need to follow it, I thought with my spumante glass from the beautiful balcony of my friends Lalla and Fabrizio.
Those were my deep thoughts when I read the last of Christina Romer's lectures, this time at the Information Management Network Super Bowl of Indexing, Phoenix, Arizona.
Her lecture is on the state of US economy, but as she says, the future of our recovery depends in large part on what the Europeans do. What can be done? Among the several problems she argues convincingly that: on the fiscal side, European governments and the IMF need to admit that immediate radical fiscal austerity is not working. Many countries are caught in a vicious downward cycle. Near-term budget cuts have led to rising unemployment. Higher unemployment has lowered tax revenues. This has led to calls for yet more austerity. My great fear is that any fiscal agreement European leaders come up with this week will just call for more of the same [she was indeed right, but too optimistic; her speech was before the disastrous Marseille meeting of EU leaders where deflationary policies and UK exit were the outcomes, GP]. A much better approach would be immediate structural reforms and more back-loaded fiscal contraction. Countries like Italy should take measures to improve the flexibility of labor markets and the ease of doing business. But they should phase in aggressive deficit reduction only gradually—because what these countries need more than anything else to remain solvent is to start growing again.
Her model of fiscal expansion today with reforms and phased back government retrenchment convinces me totally. Reforms won't happen without growth and growth won't happen without expansionary fiscal policy, financed by debt in Germany and with balanced budgets in other euro countries with deficits, like Italy and Spain. This in turn creates worries in markets and in Germany that big Governments are here to stay? Fine, then let us make a contingent dynamic policy where in the euro area Governments agree to retrench public spending once growth in national economies is above 2% in real terms.
The added value of Romer's point is another one: its global implications. As the US has a keen interest in Europe returning above trend, she says "we should do that to strengthen our own recovery and that of the rest of the world—and to encourage other countries with fiscal space to follow similar responsible, pro-growth policies". Can Mr. Obama immediately summon all European leaders, together with Italian PM Monti, to launch this global temporary fiscal expansion? If that were to happen a big Lantern would lighten the world's future.